There's a
Subaru in Bend OR
that's just right for you! There are so many reasons to love a Subaru. Our commitment to safety, the symmetrical All Wheel Drive (AWD) that's standard on almost every model, the new Subaru Boxer® engine, practicality, and competitive resale value are just a few. 

Commitment to Safety

Subaru's ability to question the status quo and push safety technologies forward is one of the many reasons why drivers everywhere put their trust in Subaru. As the only automaker in the industry to earn Top Safety Pick ratings from the Insurance Institute for Highway Safety (IIHS) for all of its models-from the Impreza to the Crosstrek and beyond, for six years and counting, it's easy to see that safety drives much of the Subaru design.

Here's how Subaru in Bend OR models work to keep you and your precious cargo safe: 
    •
Subaru EyeSight technology gives you an extra set of eyes on the road.
    •
SUBARU STARLINK™ Safety and Security brings you peace of mind with features like Automatic Collision Notification, SOS Emergency Assistance,         roadside assistance and more.
    •
Vehicle Dynamics Control (VDC) automatically detects steering and braking inputs to help keep your Subaru on your intended path.
    •
Protective Systems, such as an advanced airbag system and rollover sensor will protect you and your passengers in the event of an accident.

Subaru in Bend OR Offers Symmetrical All-Wheel-Drive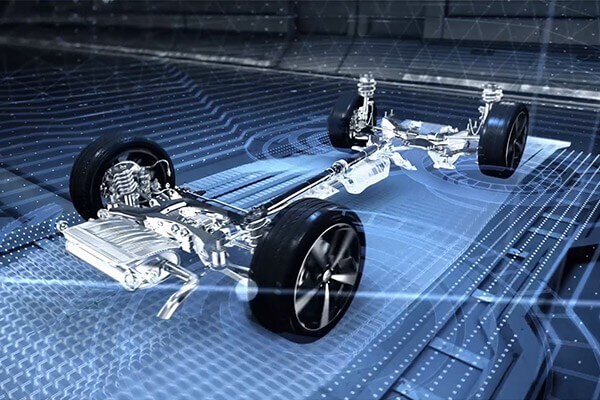 Here in Oregon, we experience all four seasons. Along with beautiful, sunny weather we also experience rough weather which results in poor road conditions and decreased visibility. With this, maintaining traction is vital to your safety. With Subaru's Symmetrical All-Wheel-Drive system, you can maximize traction and reduce your chance of sliding off of the road in bad conditions. Unlike typical all-wheel drive systems, Subaru's Symmetrical All-Wheel Drive system employs sufficient power to each wheel of your Subaru. Since the power is distributed evenly amongst all four wheels, it provides a much better response time and efficiency than most all-wheel drive systems.


SUBARU BOXER® Engine

There are engines, and then there's the SUBARU BOXER® engine. This well-designed engine is positioned in-line with the drive train for maximum power, efficiency and better handling. Previously an engine designed for aircraft applications, it's no wonder why the SUBARU BOXER® engine is known for its reliability and light design. Subaru designed a variety of different BOXER® engines to complement every Subaru on the lineup today.


Practicality

One thing that stands out is how consistently practical the vehicles are. Every model has above average visibility; large glass and pillars that don't block your view. The cargo space is always exceptional, and rear legroom is sufficient for adults. Subaru vehicles generally have higher than average ground clearance, and with standard AWD this makes it easy to get to any trailhead, ski slope, camping site, or beach.

Value


Part of Subaru's success is that we set ourselves apart from the competition. As Kelley Blue Book's "Best Overall Brand," "Most Trusted Brand" and "Best Resale Value," the brand is tough to beat. For the past six years, Subaru has also produced the best-selling all-wheel drive cars in America. Furthermore, 96 percent of Subaru vehicles sold in the last 10 years are still on the road today. (Based on Experian Automotive vehicles in operation vs. total new registrations for model years 2010-2019 as of December 2019) This leads to Subaru having the best resale value of all brands for 2020, according to Kelley Blue Book. 

What are you waiting for? Come in for a test drive and discover why you should be driving a new Subaru in Bend OR.