SAFETY
Our Service Center is open daily from 7:30 am - 6:00 pm, but closed on Sunday. We're still open for business throughout this unique time because having a reliable car is an essential element of being prepared. Keeping your vehicle in peak condition is always important, even during this COVID-19 pandemic.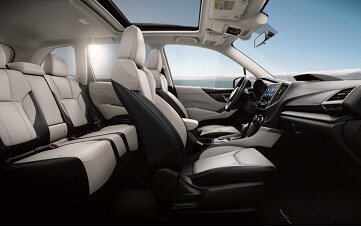 If the COVID-19 threat is what's keeping you from scheduling repairs or maintenance, you can rest assured that we at Subaru of Bend are following all CDC guidelines and precautions. We've added several hand sanitizer stations in every department, which are available for both customer and employee use. Along with our regular commercial janitorial cleanings, sanitizing door handles, hand rails, and other commonly used surfaces multiple times throughout the day has become the new norm. A quaternary based disinfectant designed specifically for institutional cleaning and hospital disinfection is being used throughout the dealership as well. 

While your vehicle is being serviced, all employees involved in touching it are required to wear gloves as well as use steering wheel covers. Steering wheels, key fobs, door handles, anything that is commonly touched will be wiped down with disinfectant and sterilized. In addition, a sterilizing process for our rental and loaner vehicles after each customer use has also been implemented to help reduce the chances of spreading COVID-19.


SERVICE AT OUR AUTOMOTIVE REPAIR SHIP NEAR EUGENE OR

Do we offer the services you need? Check your Subaru's Warranty and Maintenance Handbook or look up the intervals and recommended services on our website, under service. Even if you don't drive a Subaru, we can still be your automotive repair shop near Eugene OR. Our technicians are highly trained and qualified to work on almost all makes of vehicles.


Available services include:
⦁
Oil change & filter replacement
⦁
Cabin air filter replacement
⦁
Battery service/replacement 
⦁
Brake fluid flush & replacement
⦁
Brake inspection/repair
⦁
Multi-point safety inspection
⦁
Steering & suspension inspection/repair
⦁
Tire sales & replacement 
⦁
Cooling system flush/inspection/repair
⦁
Inspection/repair of clutch system 
⦁
Belt replacement (including timing belt)
⦁
Engine diagnostic code scan
⦁
All fluids flush & replacement (transmission, power steering, front & rear differential) 
If you have a question while you're looking for an automotive repair shop near Eugene OR, call us at (877) 460-2895 



CERTIFIED TECHNICIANS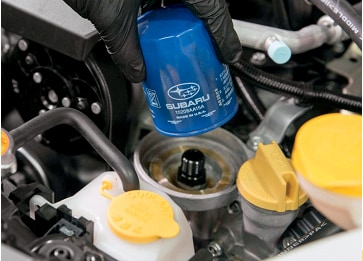 Our technicians learn from highly advanced Subaru technical instructors and receive hands-on diagnostic, maintenance, and repair training and experience. Each technician on our Factory Trained Team has earned certification through specific training programs developed by Subaru of America, Inc. to accurately diagnose and service the various components and technology that are unique to Subaru vehicles. They're taught to understand specific Subaru mechanisms and on-board systems, including:


⦁
Symmetrical All Wheel Drive system
⦁
Subaru EyeSight® driver Assist Technology
This helps guarantee the performance and safety of your vehicle. Whether you visit us for scheduled maintenance or an extensive repair, your Subaru will be in the hands of those who know it best. And we use only genuine Subaru parts so that you can have complete confidence in the work that we do.
And furthermore, being Subaru factory trained doesn't limit our technicians to working solely on Subaru vehicles. Our technicians can complete maintenance, diagnose, and repair almost any make of automobile. Feel confident that our certified techs will perform the absolute best service your car's ever had.
There's no need to put off your scheduled service or surprise repair. Subaru of Bend has everything you're looking for in an automotive repair shop near Eugene OR.