Shopping for used cars in Bend OR is a very exciting experience, but it can also be a bit overwhelming. The variety of cars and the number of different models coming out each year make finding that perfect car more difficult than ever. The plethora of resources on the internet can help with narrowing down the search but can be overwhelming.  Going directly to a dealership website can really help buyers focus in on the year, make, model and available features that each vehicle has to offer. One thing that many buyers wrestle with is whether to buy a new car or a used car. There are many advantages to purchasing used cars, especially when shopping at a friendly and reliable dealership like Subaru of Bend in Bend, Oregon.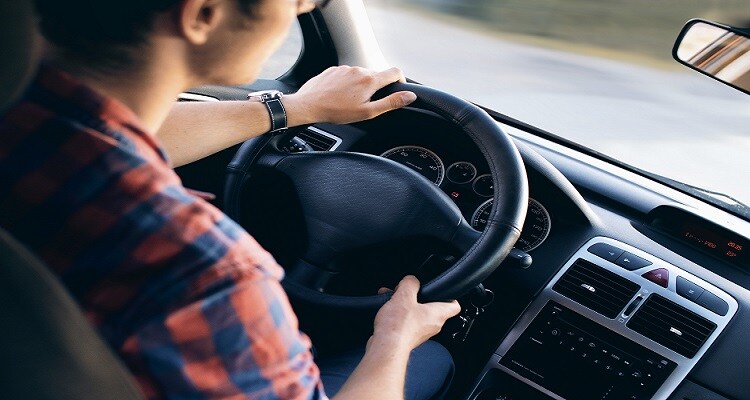 Depreciation and Value
The advertisements that come along with new cars can be very convincing. There are often excellent financing terms offered, great warranties, and even some free scheduled maintenance deals. The problem with all these offers is that new cars will lose nearly fifty percent of their value within the first few years of ownership. That being said, while all the new car offers with the flashing signs around them look impressive, the truth of the matter is that most new cars are going to lose more value in the first few years than what all those flashy deals were worth in savings. This is where buying a used car comes into play as a much better financial decision for many buyers.  Cars are running and lasting much longer today than they did a few decades ago. This means that buying a used car with a few thousand miles on it really isn't a big deal in terms of longevity. For all of the major vehicle manufacturers, it is not unusual to see cars lasting well past the two-hundred-thousand-mile mark and beyond. If a used car that is three years old with 36,000 miles can be purchased for half of what it cost brand new, that can be well worth the purchase and is a much wiser use of money.
Another advantage to buying a used car is that more vehicles can be purchased for a lower total amount when considering used car options. The newest model year of a car that has all the bells and whistles might be completely out of the price range a buyer has set. This could lead to opting for a base model of the vehicle which isn't nearly as updated. Base model cars also tend to be less in demand which makes them depreciate even more in the first few years. Instead, a low mileage used car with more of the updated features is affordable and will make buyers much happier because now they are driving a car with the trim level that originally hoped for. Buying a car with all of the options isn't just a feel-good move but is also a decision that is likely to be safer and more reliable in the long run. Many of the upgraded features on cars today revolve around safety. Some examples of this are blind spot monitoring, lane departure monitoring and upgraded inflatable seat belts. Buying an upgraded used car can make the ride safer and more enjoyable for the driver and passengers for years to come.
Why Buy from Subaru of Bend?
When the decision to buy a used car is made, the time comes to start your search. There is not a better place to start than Subaru of Bend.  Subaru of Bend has been family owned and operated for over 55 years. This makes the company one of the oldest Subaru dealerships in the country. How does a company stay in business that long? The team at Subaru of Bend is committed to giving every person the best car buying experience possible. The goal for the company is to help people find the exact vehicle they are looking for whether it be new or used. The dealership maintains an extensive inventory of used cars in Bend OR from all of the major vehicle manufacturers, and they also have a wide selection of new and certified pre-owned Subaru models.
Walking in the door, looking at cars and taking a test drive or two is just the start of the process when shopping at Subaru of Bend. The staff is not trying to turn over as many cars as possible each day with no regard for the customer, but rather taking the time to really match the needs and wants of each customer with their perfect vehicle. All vehicles are going to require maintenance each year, and this is another area in which the Subaru of Bend staff excels. They offer all the necessary routine maintenance that will be needed a few times each year, as well as several other types of service or repairs that may arises over time. Our service center has highly trained and certified technicians that will be able to handle any issue that is brought to them.
Another aspect for buyers to consider when car shopping is the level of integrity that is displayed by the dealership they are shopping with. The Subaru of Bend team has shown over the years that they are very involved in their local community, and that they truly care about making their community a better place for everyone to live. An example of this is the Subaru Love Promise. This program takes a portion of each Subaru sale and allows the dealership to make donations to various service organizations in the community. The dealership has also participated in the Subaru of Bend Outside Games event. The games benefit local non-profit organizations which, in turn, benefits many members of the surrounding communities. As a company, Subaru is taking more strides each year to make their work more environmentally friendly. The team at Subaru of Bend has taken that philosophy and adopted it on a local level as well.
Reliability and Variety
There was a time when a car reaching 100,000 miles was a cause for great concern. That isn't the case with many vehicles being manufactured today. It is very reasonable to expect a car to last for 200,000 miles or more, but only if it is properly maintained. This fact should help put a buyer's mind at ease when looking at used cars that have 100,000 miles or more. The other factor to consider is the vehicle history reports that can be run on every vehicle on our lot. Buyers can look at the maintenance and performance history of any car they are thinking about purchasing. These reports will also give details about any accidents or damages that were reported on the vehicle. When a higher mileage used car has a clean history report, buyers can feel confident in making the purchase knowing the car still has a lot of good life left in it. When used cars in Bend OR do creep up toward that 100,000-mile mark, the price tends to drop alongside it. This means that buyers can get a great used car that has a clean history, is in nice shape and still has a lot of miles left, all for a very affordable price.
When shopping at Subaru of Bend, buyers will have even more confidence looking at the large selection of certified pre-owned Subaru vehicles. These cars have undergone a more rigorous inspection and would be expected to operate and perform just like a new vehicle.
Another option for buyers to maintain some extra peace of mind when purchasing a used car is to get an extended warranty. Dealerships will offer different options for buyers to purchase that typically add three to five years, or 36,000 - 60,000 miles of additional coverage.
Buyers are encouraged visit our dealership in person or start a search online at www.SubaruOfBend.com to become familiar with the inventory and features being offered.  This will help the product specialist narrow down options that would best fit the buyer. An advantage of shopping for used cars in Bend OR is the sheer variety of vehicles that are available to purchase. Rather than sticking with one specific make or model, buyers can shop more freely within a category such as midsize SUVs, or sedans. There are somewhere between three and four hundred new models of cars produced each year, and those models are sometimes retired and replaced with something new. This means that the used car inventory includes an even larger assortment of vehicles to choose from. In addition to the vehicle history report on a car, there is also a myriad of reviews that are done on just about every make and model produced. These reviews are typically an unbiased look at a car, and they usually include a road test, a look at interior features, exterior features and the various awards that the car may have earned for that particular year.  In addition, purchasing a used vehicle instead of a new one helps buyers avoid the recalls and small issues that sometimes come with brand-new models. Using these online reviews combined with test driving the vehicle can really help buyers to gather all the information they need to make a very informed decision.
How Do I Finance a Used Car Purchase?
Most buyers need to finance a vehicle purchase because the amount is more than what they are willing or able to pay cash for. There are a variety of financing options available but utilizing the dealership's Finance department is the best option to makes the entire buying process very smooth. The finance team at Subaru of Bend makes financing a car quick and painless. One option for buyers is to go to the Subaru of Bend website and get prequalified for financing. This involves filling out some basic information to give the finance team an idea of the buyer's income and current credit score. This is a good option for people that know they have a less than perfect credit history or current credit score. Using the form to prequalify gives the team at Subaru of Bend a chance to find a financing option that will work best for each individual's situation. Buyers that know they have a solid credit history and score, can skip right to filling out a finance application on the website to speed up the process. Filling out the application online will save time at the dealership and allow buyers to get into their car more quickly than I they completed the information at the dealership.
The terms and interest rate on a car loan are going to depend on the credit score of the applicant(s). The better the credit score, the better the interest rate is going to be. Some used car finance plans offer up to 72-month terms.  Wile those terms are typically offered for newer model year vehicles with lower mileage, vehicles that are a bit older and that may have higher mileage will usually still qualify for a 60-month payment term. There are several loan calculators that buyers can use online before heading to the dealership.  Utilizing one of these calculators will help the buyer get an idea of what type of purchase price is going to work best for their situation. Certain manufacturers might offer special financing and payment terms, and that is something buyers should ask their sales consultant at Subaru of Bend about.
Many buyers visit the dealership with the plan to purchase a vehicle, but leasing is an option as well. There are some great deals on leasing a new Subaru vehicle from Subaru of Bend. Customers can, in many cases, drive a higher trim level Subaru for a lower monthly payment by taking the lease option. When leasing a car, there is always a term for the lease, and three years or 36,000 miles is typical. Leasing a car avoids the hassles of ownership and long-term maintenance that typically happens after five years of ownership. Leased cars also always going to have an active warranty that will be in effect for the life of the lease. This means the maintenance costs will be even less than on a purchased vehicle in those first few years of driving.
Subaru of Bend is a family owned dealership that truly cares about every customer that comes through the door. We have a dedicated team of specialists that will make your car buying process smooth and hassle-free from beginning to end. We have a large inventory of used cars to choose from, including many certified pre-owned Subaru models. The dealership has a family feel, and we don't just forget about our customers once the purchase has been made. Customers can rely on Subaru of Bend to provide friendly and helpful treatment from the day of purchase all the way through the vehicle's 250,000-mile mark and onto the next new vehicle.  Schedule your test drive today and get to know us at Subaru of Bend.