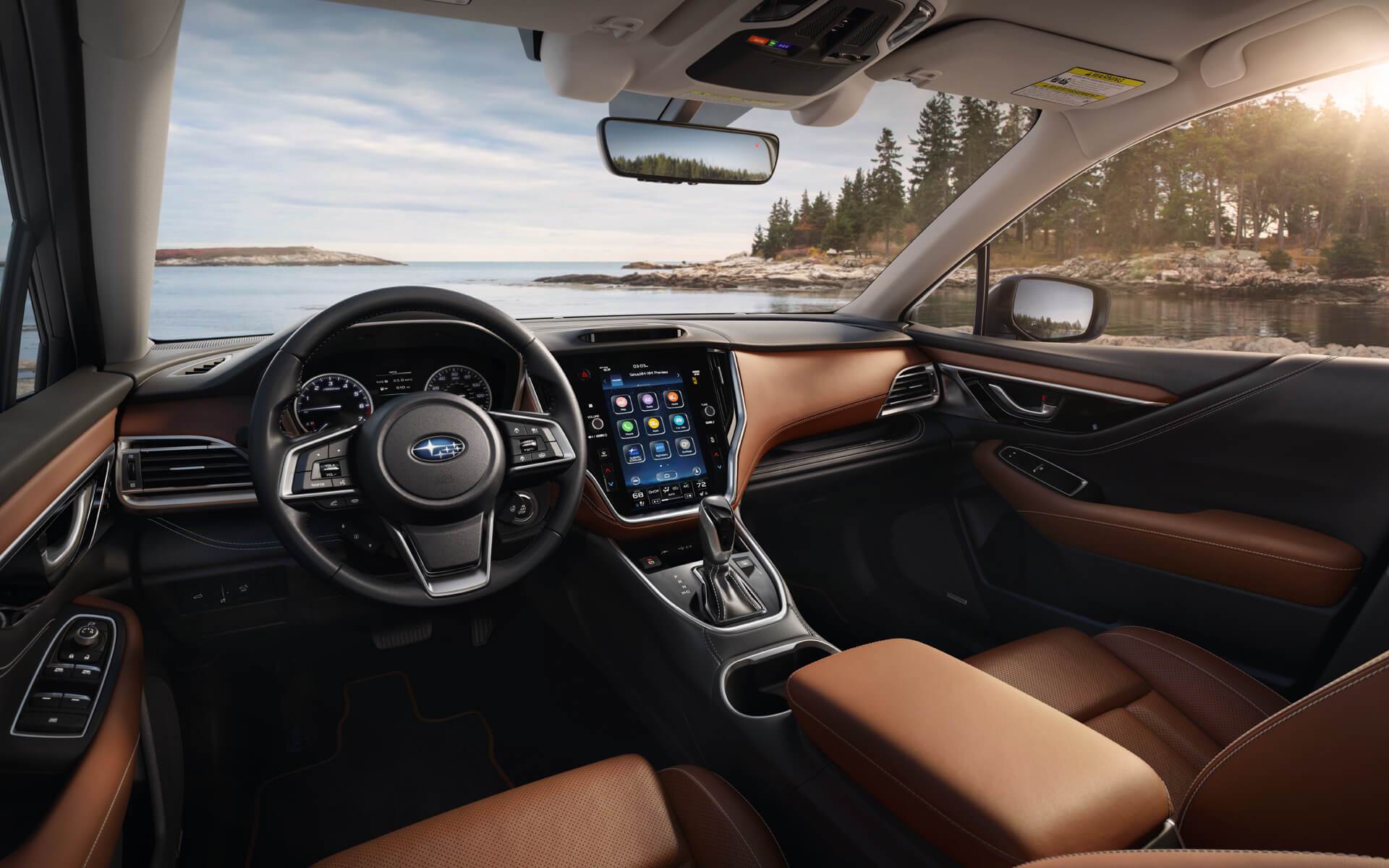 The
2020 Subaru Outback near Salem OR
was released in the fall of 2019, and it brings some exciting changes from the 2019 model. Subaru dubbed the new Outback as the safest and most capable Outback ever, something that critics agree on. Its new specs translate into a better, fiercer performance, especially during the colder months. Let's see exactly what makes the 2020 Subaru Outback a great companion for the Oregon winter.
Better Fuel Economy
We all know that cars consume more fuel in the cold weather. In fact, the Environmental Protection Agency (EPA) notes that an average urban commuter may experience a 12 to 28% increase in fuel consumption when the temperature drops from 75°C to 45°C. 
Thankfully, the 2020 Subaru Outback near Salem OR offers an optional engine for drivers that want to save more fuel. The new optional engine is a 2.4-L turbocharged flat-four engine with 260 HP and 277 lb-ft of torque. Its impressive HP and torque will give you a solid performance without using as much fuel as the 2019 model's optional engine (a 3.6-L flat-six engine with 256 HP and 247 lb-ft torque). Previously, the optional engine merely offered about 20 mpg city/27 mpg highway. This time, you'll get up to an estimated 23 mpg city/30 mpg highway with the 2020 Outback's optional engine. 
Greater Visibility
The 2020 Subaru Outback is built a bit differently than the 2019 model. This time, Subaru uses high-strength steel to construct the window pillars so they can be built skinnier than the predecessor. This means the 2020 Outback will give drivers far better outward visibility. 
Many experts have expressed how they enjoyed the commanding view of the road while driving and, of course, high visibility can help drivers navigate snowy or slippery winter roads. Even better, the 2020 sports a new front-view monitor that can't be found in the 2019 model. This monitor allows drivers to have a 180-degree front view on the screen, which can help spot hazards during driving or parking.
The 2020 Subaru Outback near Salem OR Features All-Wheel Drive 
All-Wheel Drive (AWD) is a very popular feature that is especially useful in snowy climates and off-road terrain. It's usually optional in a crossover models and can cost quite a lot. However, the 2020 Subaru Outback comes standard with AWD on every trim level, so you can feel safe and in control when driving in the wintertime.
Heated Seats
A lot of people near Salem OR are excited for this next feature in the 2020 Subaru Outback: heated seats. The new Outback now offers three levels of heat in the front seats-there are even heated rear seats and heated steering wheels in some trim levels. It's nice to have your back warm and toasty in snowy, cold climates, and that is why the 2020 Subaru Outback near Salem OR is unwaveringly popular.
With a number of notable improvements, the 2020 Subaru Outback is definitely more capable to handle slippery, snowy road conditions compared to the older 2019 model. Visit us at Subaru of Bend to test drive the winter-ready Subaru Outback today.