The 2022 Subaru Love Promise Community Commitment Award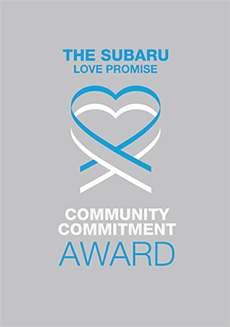 We've been nationally recognized for our dedication to our community and the Subaru Love Promise.
We're honored to receive the 2022 Subaru Love Promise Community Commitment Award. This award nationally recognizes Subaru retailers who are making the world a better place while demonstrating an outstanding commitment to supporting passions and causes in local communities. These efforts are focused in important areas such as the environment, community, health, education, and pets.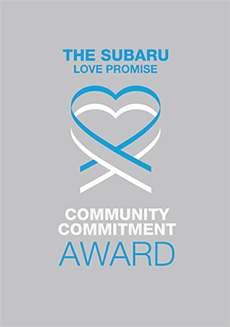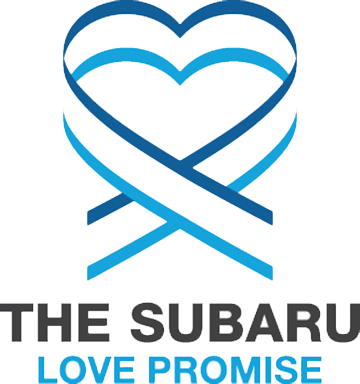 What is the Subaru Love Promise?
Subaru and our retailers believe in making the world a better place and the Subaru Love Promise is our vision of respecting all people. This is our commitment to show love and respect to our customers and to work to make a positive impact in the world.
How is Subaru Of Bend dedicated locally to the Love Promise?
Subaru of Bend has operated in the Central Oregon community for 5 generations. The dealership and the Thomas family strongly believe in giving back to the community and local organizations in the area that are committed to supporting those that can not always help themselves, those that have chosen to stand up for a cause, and those that work every day to make Central Oregon a better place to live.
Chimps Inc., Spay and Neuter Project, Brightside Animal Center
Paddle Trail Alliance, Central Oregon trail Alliance
Special Olympics, Cascade Academy
Central Oregon Pride, 4-H, Deschutes Children's Foundation, In Our Backyard, Bethlehem Inn
Love Promise Stories from Subaru Of Bend
Subaru and Subaru Of Bend believe in making a positive impact on the communities in which we live and work. We uphold that belief through our Love Promise Community Commitment. Every month, we select inspiring stories from customers and partners from around our area who strive to support our collective commitment and feature them here
Microchip Clinic - Taylor C
Thank you Bend Subaru for supporting our October 1st, 2022 Free Microchip Clinic. With funds from Bend Subaru we were able to offer a free microchip clinic to our community from 10am - 2pm on Saturday, October 1st. We had community members come from all over Central Oregon to get their pets microchips. Microchips are game changers in reuniting lost pets back to their families. Thank you to Bend Subaru for all their support and being a wonderful partner to BrightSide Animal Center!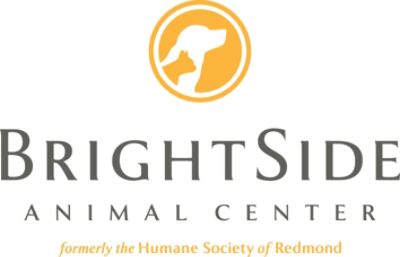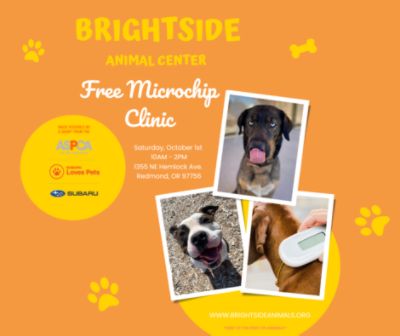 ---
Subaru of Bend Lights up 4th of July - Jeremy F
In 2019 the title sponsor for the fireworks decided to no longer sponsor the fireworks for the city of Bend. Soon after the news was announced Subaru of Bend stepped up to the plate to take over. Starting with a donation of $30,000 in 2019 the sponsorship has grown to a donation of $70,000 for 2022.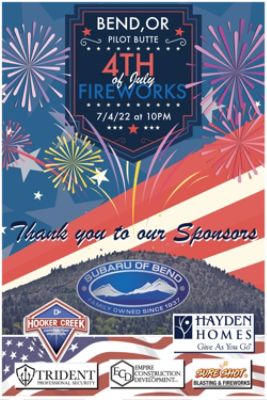 ---
LLS Blanket Donation from Subaru of Bend - Jeremy F
In July Subaru of Bend donated and delivered 80 blankets, along with hand written messages of hope, to the cancer center at St Charles in Bend Oregon to help lift the spirits of those who are facing hard times in Central Oregon.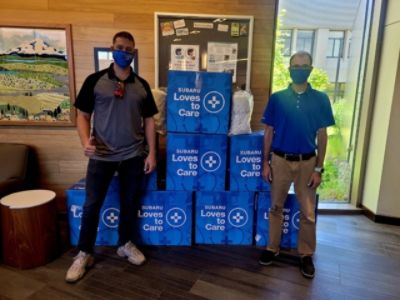 ---
Helping Shelter Homeless Youth in Central Oregon - Eva G
Subaru of Bend's donation of $25,000. This gift from Suburu will provide the seed funding for a Home in Redmond which Kindred Connections will use as a Resource Center and Host Home for homeless youth in Redmond. The building, owned by J Bar J Youth Services, has been previously used as an independent living facility for human trafficking survivors served through the at: project and youth transitioning out of the Cascade Youth & Family Center (CYFC) LOFT shelter in Bend. CYFC and Kindred Connections are programs that work together to house kids and help them transition to safe, permanent housing. The programs are operated under the umbrella of J Bar J. Kindred Connections rallies around families when they face challenges. They offer the help needed for a family to find their way through a storm. When a crisis hits, parents need time to make a plan and stabilize their lives, sometimes without the additional demands of parenting. They may need recovery time after surgery, have lost their home or a job, or have suffered a relapse into addiction. These families could be a mom who lost a job, needs to move, is struggling with her mental health, and requesting respite so she could catch up on life. Or, a youth that finds themselves on their own, like Uriah, who found himself homeless when his mother told him he had to leave her home. Kindred Connections can help with a network of volunteers and host families. They have helped several youth like Uriah finish high school and navigate college admissions. During the Share the Love Event, Subaru dealers across the nation donate to local and national charities. With every new Subaru purchased or leased, Subaru donates $250 to the charity chosen by the customer, as well as $50 to the chosen non-profit in their community. Kindred Connections is happy to have been chosen for the 2021 event. Together, Subaru of Bend & Kindred Connections will change lives in Central Oregon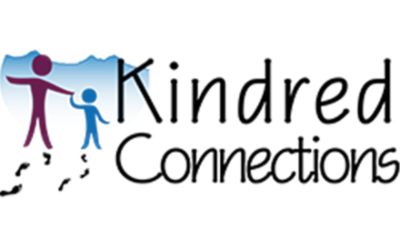 ---
Thank you for the LLS Blankets! - Edy B
Thank you for the comfortable and unexpected blanket! I appreciate the community support you all offer. I like to tell my story as it can be a comfort to others with blood cancers. In 1997 I was diagnosed with Acute Myelogenous Leukemia. After my first round of chemo at UC Davis, I relapsed. Several more hospitalizations for chemo and, finally, a stem cell transplant. The transplant cured the AML, but broke some chromosomes and left me with Myelodysplasia, another malignant blood cancer. I went to Fred Hutchinson, UCSF, and MD Anderson. All said, "No treatment now" and "come back WHEN you relapse, we might have something." Also it has a variable course and I could be dead in 3 weeks if it decided to expand. That was 24 years ago. I did nothing special to survive and definitely did not have a positive attitude. I am not in remission and continue to live with cancer. I give thanks every day. So there is hope to beat the odds. You can tell my story, but please keep my name confidential. I did attend a Cancer Support group for 10 years. This gave me insight on the cancer journey. The support of the community is very healing so I appreciate your teaming with LLS as it has exponential impact. Sincerely, Edy Britts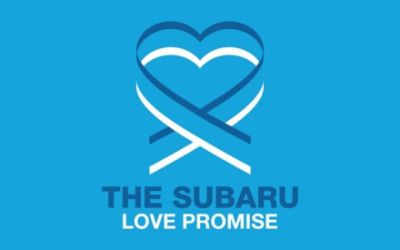 ---
Subaru Share the Love - Eva G
Last fall, Subaru of Bend helped Central Oregon families find stability during crisis. Annually, Subaru dealers around the nation take part in their "Share the Love" event to support national and local non-profits. Kindred Connections was the local recipient, and will use the gift to walk beside families during times of struggle, and provide temporary hosting of their children, if needed. Kindred Connections rallies around families in need. When families face challenges we offer the help they need to find their way through the storm. For Misty, support allowed her to find her footing as a single mother in the middle of a divorce. Volunteers helped Misty with transportation to appointments, taking kids for activities like ice skating and ice cream and provided child care while Misty studied for tech school exams. Volunteers even brought fire wood and meals on hectic nights. This family is now stable and safe and have developed a network of support families to lean on when needed. Sometimes, when the crisis hits, parents need time to stabilize their lives without the additional demands of parenting. They may need recovery time after surgery, have lost their home, or have suffered a relapse into addiction. Parents like a teen mom who reached out to us. She was moving, struggling with her mental health, and requesting respite so she could catch up on life. Our volunteers hosted Nathan in their home for two weeks initially, and have since watched him occasionally over the past year and a half. She still faces struggles, but has the support of the Kindred Connections community. A young father who gained full custody of his children for the first time needed a little help with respite care from time to time also benefitted from mentoring. Volunteers worked with him to make a plan and develop some of the skills he needed to be a successful parent. When youth find themselves on their own, we also step up. With our network of volunteers and host families, we have helped several youth finish high school and navigate college admissions and FAFSA. Young people like Uriah, who found himself homeless when his mother told him he had to leave her home. One of our volunteer families hosted him for two years while he finished high school and prepared for college. When the time came, our staff drove him to Eugene and helped him move into his dorm. His host family tells us they will stay connected with him, perhaps for a lifetime. Because volunteers are at the center of our program, we will use the funds from Subaru's share the love event to recruit and train more volunteers. We partner with local churches in Central Oregon communities, giving presentations to their members and working through volunteer coordinators in each congregation. We are grateful to Subaru of Bend for choosing Kindred Connections as their local non-profit choice for fall of 2021. This gift will go far to help families and children in need to find stability and create better futures. Eva Gill Marketing Creative J Bar J Youth Services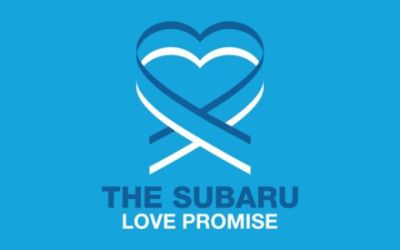 ---
Subaru of Bend Loves Learning - Julie A
Matt Thomas, the owner of Subaru of Bend, is one of the founders of Cascades Academy back in 2003. Matt has know Julie Amberg since 2006 a few months after she started with the school. Over the years Matt, and Subaru of Bend, have partnered with Cascades Academy to be the title auction sponsor. Matt has also helped out behind the scenes to help Cascades Academy set up bank financing to purchase the original parcel of land that would later become the first campus. Subaru of Bend recently made a donation of $100,000 to Cascades Academy to help them purchase an additional 14 acres for their campus. "Your sincere commitment to giving people opportunities, especially those that may not be fortunate enough to have them. I have come to know that your generosity is not only because you have the capacity to give but also because you deeply car to help. You are also deeply committed to Central Oregon...Your recent gift to the school to help toward the purchase of land was yet another example of your generosity - giving future students life changing experiences while also continuing to invest in Central Oregon." -Julie Amberg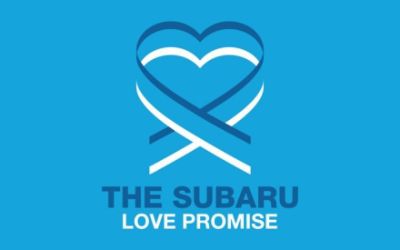 ---
Subie, The Underdog Wonderdog - Carol S
Labor day was less than a week away in Central Oregon. Folks in the dog-friendly town of Redmond were packing up their travel gear and fluffy-nugget companions for an extended weekend of fun and adventure. Downtown the streets were busy with SUV's, Crossovers, 4-Wheelers and RVers. Grocery stores and mini-marts filled with outdoor enthusiasts loading up on road snacks, camp food and Smores. Summer memories were going to be made one last time before fall and winter started to freeze. A girl named Subie was wandering downtown amongst the excitement, noise and traffic. With little to no hearing and an age of 91 - in people years - she must have wondered how she ended up in such a predicament, and how her paws might navigate her wagging tail to safety. Riding in a cop car usually lacks a tail wag from any species. Underdogs like Subie though, have a different plan. Strutting her wiggle-tail and Subie-smile from the end of an officer's leash, Subie shined when we met her at Brightside. She wore a pink metal heart on her collar that said "SUBIE" with a local phone number inscribed. Calls from the officer and from Brightside reached dead ends. Vet exams and observation showed additional signs of senior age, physical abnormalities and previous motherhood. Imagine the headline: "91 year old deaf mother wandering the streets of downtown Redmond - picked up by the police - walks into a shelter with a smile on her face because where she came from was worse." After an extra two days on stray-hold for Subie's family to find her, Brightside staff deemed her fully adoptable. She had a photoshoot and "resume" created for her new online profile. Her underdog determination was now thriving and Subie's eyes told Brightside staff she was smiling every day. Brightside continued to learn about Subie and her non-hearing capabilities. They incorporated her into play groups and volunteer walks around the shelter while her smile grew daily. Exactly one month after Subie the Underdog shined a light on Brightside, a new family decided to shine light on Subie. Subie was adopted on the first day of Brightside's partnership with Subaru of America and Subaru of Bend for their Subaru Love's Pet's Month. Subaru donated $100 for Subie's adoption and will continue to donate $100 for every pet (dogs and cats) adopted nationwide during October.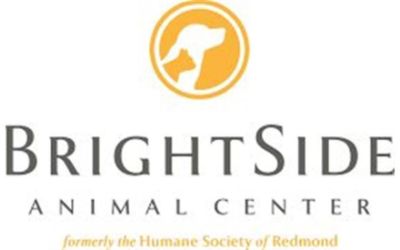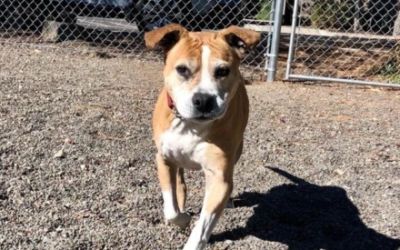 ---
Customer didn't have a ride. We went to them. - Ryan B
Ryan B. is a Firefighter in Salem OR in the need of a new car for his wife. Ryan works long hours, and his wife didn't have a ride to Bend OR to pick up her Crosstrek when it arrived. Chris Mangan went above and beyond to help them out. Chris trailered their new 2021 Subaru Crosstrek 130 miles to them. He helped them completed the paperwork and did the delivery in their driveway.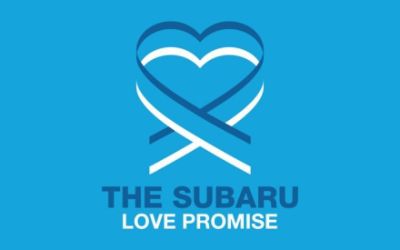 ---
Fireworks from the "Subaroof" - Sarah L
Subaru of Bend has been the main sponsor for the City of Bend's fireworks display for the past 3 years. This year Subaru of Bend partnered with Bend Radio Group to give listeners a chance to nominate a deserving local military family to have a chance to be a part of dinner and fireworks viewing on the "Subaroof" on the 4th of July. Each year the fireworks are set off on the top of Piolet Butte located in the center of town. With Subaru of Bend being located at the foot of Piolet Butte it gave local military families the best view in town as a thank you for their service. This year the fireworks could be steamed through the Back Yard Bend app that is powered by Bend Radio Group.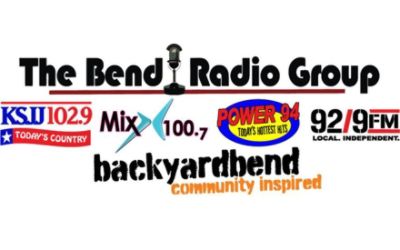 ---