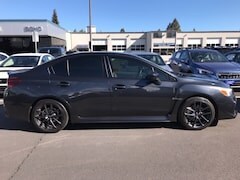 There's nothing quite like the excitement you feel when getting a new car! But the dread of having a new car note can easily dampen that excitement. Shop Subaru of Bend for a quality used Subaru in Bend OR and feel the excitement without the dread.
Purchasing a used or Certified Pre-Owned car isn't everyone's idea of "getting a new car." After all, when you say new, most people think of an immaculate, super-shiny vehicle with that new car smell, cruising down the street, turning heads; all while you're looking your finest! Not many of us think of cruising down the street in our new, used car. But buying a used car can really be a huge advantage in the long run. Especially when it's a Subaru!


Think: depreciation. As time passes, a car's value depreciates, or loses its value. According to current depreciation rates, a brand new vehicle's value is likely to decrease by more than 20% in the first year of ownership. After about five years of ownership, a new car will have lost around 50% of its value. If you buy a used Subaru in Bend OR, you're the one benefitting from the depreciation.


When buying a vehicle new, you may have fewer makes and models to choose from within your budget constraints. Not so when you purchase a used or Certified Pre-Owned (CPO) Subaru from Subaru of Bend. You can choose which car fits your needs best. Instead of being limited to the newest car trends at newest trend prices, or having to limit yourself to the base trims, you can select vehicles that have the features you want for considerably less.


Auto insurance rates can be expensive, but rates for used cars are typically less than they are for new cars. This means not only will you be saving money on the car itself, but you'll be saving money on your car insurance as well. Car registration fees are based on the year and value of your car. With a lower price on the car, the registration of your used Subaru in Bend OR will be lower.
Now, you may be wondering about the difference between Used and Certified Pre-Owned (CPO). The CPO program gives buyers access to cars that are certified by the dealership through rigorous inspections. CPO vehicles are guaranteed like new, based on criteria set by the manufacturer. Of the Used Subaru and CPO Subaru, the latter has undergone a more rigorous inspection performed by a highly qualified Subaru technician. Buyers also receive a detailed report that provides the car's history and current condition. The used vehicle isn't held to the same standards.



Used Subaru in Bend OR: Quality Cars at Subaru of Bend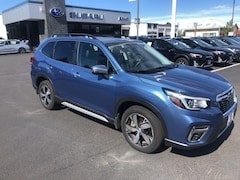 In terms of quality and performance, Subaru's CPO vehicles are a better option than used vehicles sold by Subaru. When comparing used versus CPO, it's important to remember that CPO vehicles are held to the manufacturer's standards and are guaranteed by Subaru. The used vehicles don't offer the same guarantee. If you purchase a CPO Subaru you're given a new car warranty. A used Subaru in Bend OR from Subaru of Bend is still a great alternative to a brand new purchase; however, it doesn't come with a warranty.
No matter which you choose, used or CPO, if you buy from Subaru of Bend, you're going to get a great Subaru at a great price.