Do you have your sights set on a new Subaru, but are wondering about
financing vs. leasing in Bend OR
? Explore the benefits of both, and discover which choice is the best for your financial situation.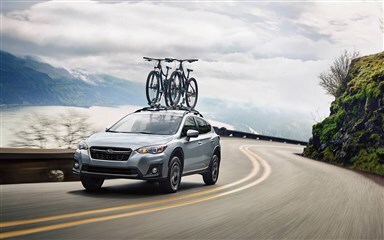 Whether you're looking to hit the road in a sporty coupe like the Subaru BRZ, a high-powered performance sedan like the WRX STI, or you're looking to accommodate your entire family with the adventurous Subaru Ascent, one thing is for sure; we have a huge selection of high-quality new Subaru models for you to choose from at Subaru of Bend.



Financing vs. Leasing in Bend OR: Pros and Cons


Once you've found your dream Subaru model in our lot or online, it's time to meet with our finance experts to determine if financing vs. leasing in Bend OR is the best payment option for you. If you're not exactly sure whether you would like to buy or lease your new vehicle, we've made it easier for you to decide. There are benefits to both, as well as downsides; so, we recommend choosing the payment method that works best for your individual lifestyle and budgetary needs.



•
Once you pay off your car loan, the vehicle is all yours to keep. 
•
You won't need to worry about being penalized for exceeding your mileage. You can drive an unlimited number of miles each year. 
•
You can modify your vehicle in any way you would like (repaint, install custom equipment, etc.)
Buying: Cons
•
Your down payment and monthly payments will likely be more expensive. 
•
Unfortunately, your vehicle can lose resale value quickly.
•
Interest will build up on the loan over time.
Leasing: Pros


•
Monthly lease payments are typically lower than monthly loan payments.
•
Leasing a vehicle provides you with the chance to transition from vehicles more frequently and for less money. 
•
At the end of your lease, you'll have the option to start a new lease or purchase your vehicle.
•
You can reap the benefits of selling or trading your vehicle in. 
•
Depending on your lease term, you'll likely be covered by a manufacturer warranty for the duration of your lease.
Leasing: Cons
•
You'll have to pay extra mileage fees if you happen to exceed your yearly limit. 
•
It can be difficult to get a lease with a poor credit score.
•
You must keep the vehicle in like-new condition. 
•
You cannot make any modifications to your vehicle.
Subaru Motors Finance


JPMorgan Chase Bank, N.A. ("Chase") provides auto financing and leasing to Subaru customers through the Subaru Motors Finance (SMF) program. Whether you choose financing vs. leasing in bend OR to finance a new or pre-owned Subaru, or lease a new one, we offer you several distinct advantages with the SMF program available through Subaru of Bend: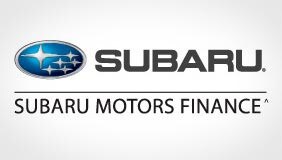 •
Competitive finance or lease options
•
One-stop shopping through Subaru of Bend
•
Flexible payment options
•
Paperless statements that are convenient, secure and eco-friendly
•
Experienced, professional customer service representatives
•
Access to account information when you want, where you want
Learn More from Subaru of Bend

If you have any questions about financing vs. leasing in Bend OR, or if you'd like to schedule a test drive in a new or used Subaru, please don't hesitate to get in touch online or visit us in person at Subaru of Bend!