Buying a car, either new or used, is an experience. Buyers sometimes become very stressed; others have no idea what kind of vehicle they're looking for. Buying used cars in Central OR is much easier when you use all the tools available to you, like pricing guides, online listings, and vehicle history reports.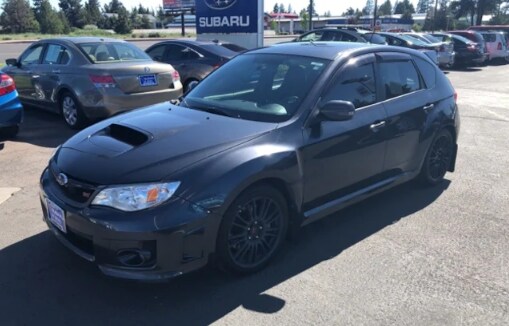 Shopping for a used car is like going on a treasure hunt. There are some amazing deals out there, and with the rise of the Internet as a car shopping tool, you have every chance of finding a good deal on a car that meets your needs and fits your budget.
There are plenty of incentives to buy used cars instead of new; it can save you money on car insurance, registration, taxes, and depreciation, which is the loss in a car's value due to wear and tear over time. It also makes sense because cars have never been more reliable than they are now. It's not unusual for some vehicles to be trouble-free for well over 100,000 miles.
Buy an amazing car for less.
Just as if you were buying a brand-new car, there are some tips you should follow before you make the decision to buy used cars in Central OR.
Set your budget
There are really only two ways for you to buy a car: pay cash or take out a loan. If you're paying cash, budgeting is pretty simple. However, you shouldn't spend all your savings. Remember to set aside money for registration and insurance along with possible future repairs.
Choose the right car
Now the fun begins for buyers — picking your car. Take some time to think about how you plan to use this car. For example, if you have a family, you'll want enough room for everyone plus ample cargo space. If safety is a top priority, check out the Insurance Institute for Highway Safety for crash test ratings.
Check reliability and ownership costs
Every used car is different. Some have been driven more miles and have more wear and tear. In general, you want to make sure you're choosing models known for their dependability.
Price the cars
Once you find several cars for sale in your area — but before you physically inspect them — look up that car model in a pricing guide. You can use the guide to estimate the market value of the actual car you're looking at by assessing its condition based on factors such as age, mileage, and options. Once you have the price, if you want to make a deal, you'll have the information you need to negotiate effectively.
Negotiate the best price
Here's the part that every buyer dreads: negotiation. Luckily, it doesn't have to be stressful, particularly if you've done your research and have a good idea what the car you want is worth. Compare the seller's asking price to the average market price you determined on the pricing guides. Chances are, the seller is asking more than the market average.
Every process of buying a car is different for every buyer. Approved Auto of Central Oregon takes the time of finding the perfect car for their clients. We want to help you buy used cars in central OR. Looking for a new used car has never been easier!