If you're thinking of buying used cars in Central Oregon, you should know there are new car dealers that have pre-owned inventories of their own. The dealers certify these previously purchased vehicles to ensure they meet strict standards before selling them.
Although both used and certified pre-owned are second-hand models, there is a significant distinction between regular used cars and certified pre-owned (CPO) vehicles.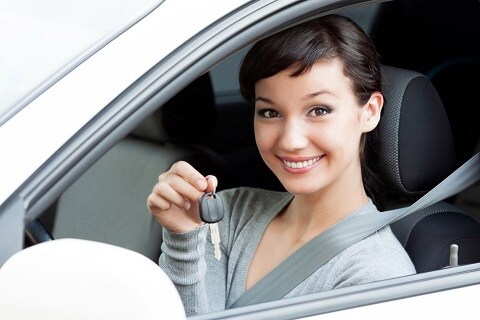 Distinguishing Between Used and CPO Cars
To understand how used cars and CPO vehicles compare to each other, here are their key similarities and differences:
Similarities

Both used vehicle and CPO vehicles have had at least one owner, however, in the case of CPO vehicles the owner could have been the dealership. Dealerships will use new cars as loaner vehicles, then will certify and sell them.
Since the vehicles have been previously used, there is certainly a decrease in the price.


Both types of vehicles have a running warranty from the date they were first bought, but a used car's warranty is more likely to already have ended.



Differences

Unlike a regular used car, a Subaru CPO vehicle goes through a 152-point inspection by a dealership. In this inspection, any part of the vehicle that does not meet the dealer's strict standards is either repaired or replaced.


Due to the high standards of the dealership, a CPO car typically has less miles than a regular used car and will be like new.


A CPO car is usually priced higher than a regular used car owing to its approval by the dealership.


A manufacturer-backed extended warranty covers a CPO car.


You may save more when you purchase a used car, but a warranty is not promised.
Get Started with Certified Pre-Owned Subarus in Central Oregon
For the performance and longevity you seek, get certified vehicles from your local Subaru dealer. Here's why you should purchase a Certified Pre-Owned Subaru:
97% of Subaru vehicles are still on the road today. The majority of the Subarus sold in the last ten years are still being driven, attesting to their reliability and durability.


Subaru's standards are among the highest in the industry.After the 152-point inspection, Subaru provided its Carfax Vehicle History Report, underscoring their commitment to offering you top quality vehicles.


Certified Pre-Owned Subarus are well-covered.All CPO Subaru vehicles get seven years or 10,000 miles of powertrain coverage. In addition, all Certified Pre-Owned Subarus in Central Oregon come with 24/7 roadside assistance within the 3-year or 36,000 mile Subaru Limited Warranty.


You get extra incentives with your vehicle.
Other incentives include a $500 Owner Loyalty Coupon, a SiriusXM 3-Month Trial Subscription, and a One-year Trial Subscription to STARLINK™ Safety Plus Package with Automatic Collision Notification.
Why settle for other used cars in Central Oregon, when you can buy Certified Pre-owned Subaru cars here at Subaru of Bend! Our Certified Pre-owned Subaru inventory is sure to excite you with amazing deals! Click to learn more about our Certified Pre-Owned Subaru Vehicles.