Getting a new car is one of the best feelings in the world. However, purchasing a brand-new car can be a pricey, especially with the latest editions on the market today. If you're looking for competitive vehicles at a lower price, used cars in Central Oregon are some of your best choices!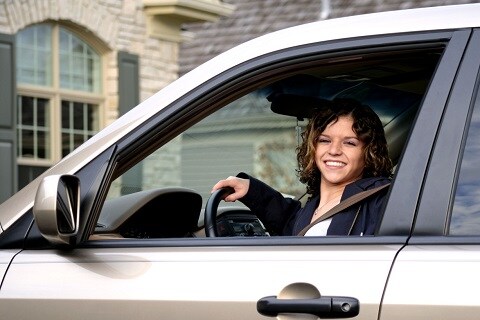 Why Used Cars are the Better Option
Getting a used car is an idea that doesn't sit well with everyone. After all, everybody wants to drive a shiny set of wheels for date night downtown. However, this is actually all the more reason you should get a used car in Central Oregon. Not just because it's a faster purchase, but it can be more convenient than purchasing a brand-new car!
Here are five of the best reasons you should consider when making the decision:
Cars Depreciate in Value


Time is a double-edged sword in the car buying process – it has the potential to both help and hurt you. Nonetheless, it does guarantee one thing: depreciation.

This is what makes used cars as affordable as can be. As time goes by, a car's value depreciates. In fact, current depreciation rates show that the value of a brand new car is likely to drop by more than 20 percent after the first 12 months of ownership. The more maintained a used car is, the higher the price is for selling. However, this doesn't mean that if a vehicle is a bit banged up, they won't sell at all. This is where reason number two comes in!

Modification Opportunities


When it comes to opportunities that used cars can give you, being able to modify your own set of wheels is one great example of such! Used vehicles can open a lot of opportunities for car enthusiasts to get as creative as they want and add their own flair to the vehicle. So, if the chance to buy a used car with a few scratches here and there presents itself, it may be a good idea to take it.

Better Deals


Another great thing that comes with purchasing used cars in Central Oregon is the number of great deals you can take advantage of when you purchase! Since depreciation is a critical factor in buying used cars, some dealers aim to recover the original costs of the vehicle for the seller, while at the same time, making sure that the buyer gets a quality car.

This is also great for insurance purposes, as the less you pay for a car, the less money you'll have to shell out for insurance. However, don't hesitate to spend a little more for a used car, especially a high-valued one.

More Chances for Negotiation


Of course, there can be times where you and your dealer might not see eye-to-eye. You may not be on board with the price they are offering, which can be detrimental in sealing the deal. In this case, buying a used car can open more room for negotiation for you, as this gives you the chance to set your own price and convince your dealer to meet you halfway.

A Simple Process


If you're worried that buying a used car can be difficult, do not fret. Our product specialists can assist you through the entire process. Compared to the several setbacks you can encounter in getting a brand-new car, purchasing a used car can be even more stress-free than you thought!
Get Quality Wheels with Subaru of Bend!
Brand-new or not, Subaru of Bend will deliver! With our experienced staff and large used car inventory, you'll surely get the finest used cars in Central Oregon!
Call us now at 877-266-3821 and schedule an appointment to see what else we can offer! Click to visit us online at Subaru Of Bend.