Used Subaru vs. Certified Pre-Owned Subaru: Which Is More Beneficial?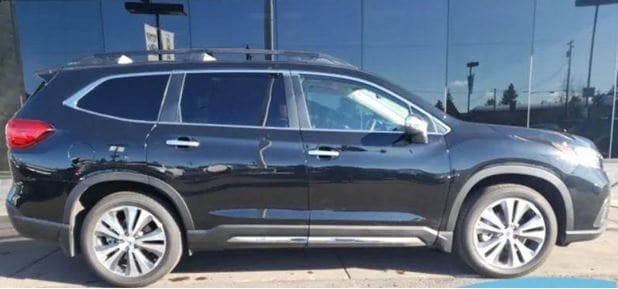 Everyone wants to own a car with the flexibility to meet their evolving life styles. Price is also an important factor when determining which car to buy, especially if you have a set budget. Here's where considering purchasing a car through the Certified Pre-Owned (CPO) Program. The program provides buyers access to cars that are certified by the dealership through rigorous inspections. CPO vehicles are guaranteed, like new based on criteria set by the manufacture. For more information below is a comparison on the efficiency between used vs CPO cars in central OR.


Safety Comparison
Between the Used Subaru and CPO Subaru, the latter has undergone a more rigorous inspection known as "152-safety inspection". This process helps meet high quality standards as it repairs and replaces parts such as brake pads and tire tread depth.
The extensive safety inspection is performed by a highly qualified Subaru technician. They also present buyers with a detailed report presenting the car's history and current condition. This type of inspection is not conducted for used vehicles. In conclusion, Subaru's CPO vehicles meet meticulous standards and Subaru's used vehicles are not held to the same standards.
Price Range Comparison
When shopping for a vehicle with a set budget, buyers may want to consider used vehicles. The used vehicles sold by Subaru are usually listed at a lower price. Subaru's CPO and used vehicles offer a wide range of prices, this will be beneficial when determining the best option for you. When shopping keep in mind that CPO vehicles maybe cost more due to the safety inspection and Subaru's guarantee.
Quality Comparison
In terms of quality and performance, Subaru's CPO vehicles provide a better option than used vehicles sold by Subaru. When comparing used versus CPO, it is important to remember that the CPO vehicles are held to the manufacturer's standards and are guaranteed by Subaru. The used vehicles do not offer the same guarantee.
Warranty Comparison
When purchasing a Subaru Certified Pre-Owned (CPO) vehicle the buyer is presented with a new car warranty. However, a new car warranty is not provided when purchasing a used vehicle.
Have Your Certified Pre-Owned Subaru Now!
If you are still debating between Subaru's Certified Pre-Owned vehicles and used vehicles consider the rigorous safety inspection, Subaru's guarantee, and the new car warranty that are standard with all Certified Pre-Owned (CPO) vehicles. Used vehicles are not put through a rigorous safety inspection and do not offer a warranty. Used vehicles are bought as is. You can't go wrong if you choose a vehicle that is Subaru Certified Pre-Owned (CPO)! Visit our inventory page to see our Certified Pre-Owned (CPO) and used vehicle selection.