The 2019 Subaru Crosstrek from your local Subaru dealership near Salem, OR offers an upgrade that beats all its crossover predecessors. Subaru lives up to its reputation for vehicle longevity and safety with this compact crossover. Expect the 2019 Subaru Crosstrek to swoon every driver and every passenger with all its elements that compact car buyers look for.
The Better Switch
The 2019 Subaru Crosstrek continues Subaru's legacy of award-winning safety features across their line-up. Safety features like Anti-lock Braking System, Vehicle Dynamics Control (VDC) with Traction Control System (TCS), Brake Override System, fog lights, and a rear-vision camera all come standard on this SUV. Numerous airbags are also strategically placed to protect drivers and their passengers from any impact.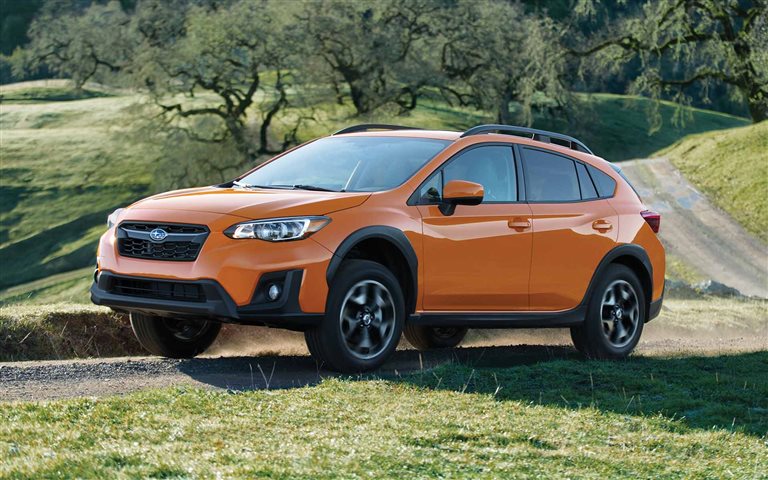 The 2019 Subaru Crosstrek further proves its commitment to safety with the EyeSight Driver Assist Technology option available on all trim levels. With all the complete features that make an amazing SUV, car experts anticipate the 2019 Subaru Crosstrek to be the Top Safety Pick+ once again by the Insurance Institute of Highway Safety (IIHS).
Fuel Efficiency
The 2019 Subaru Crosstrek boasts a significant advantage over the competition with its increased fuel efficiency. With gas prices soaring around the world, families are sure to appreciate the efficient fuel consumption of this mid-range Crosstrek. Going above and beyond expectations, this subcompact SUV can get up to 33mpg and 27mpg on highway driving and city driving respectively —beating other popular choices in the same class.
Comfort and Entertainment
Setting the bar even higher for its competition, this charmer comes with a full-blast infotainment system for better, more enjoyable road trips with the family. The 2019 Subaru Crosstrek comes standard with satellite radio, two rear-seat USB ports, and Apple CarPlay and Android Auto Integration.
The interior is made comfortable with height-adjustable front seats. The rear seat can fit up to three adults and offers enough legroom to ensure even the tallest passenger doesn't feel cramped. A welcome addition to the Premium trim is the heated front seats for those frosty Oregon winters.
Busy but Functional
The 2019 Subaru Crosstrek comes highly recommended because of its many advantages and the cost-effective price that comes with all the standard features of the different trim levels. This Subaru Crosstrek has all the right outdoorsy cues that every explorer has come to love.
Good fuel economy, excellent safety score, improved infotainment system, and real off-road capability — there's nothing else you could ask for with the 2019 Subaru Crosstrek. Visit our showroom at Subaru of Bend and see this charmer for yourself. Buckle up as this capable compact crossover shows you how the road should be explored!