If you're considering buying the 2019 Honda Pilot in Bend, OR, you probably have high expectations for your next family vehicle. Buyers demand serious capabilities from their 3-row SUVs. It should accommodate up to eight people with room to spare and have a large cargo area, so everyone can bring their travel necessities along.
The SUV should also be able to haul everything plus heavy loads with total control, safety, and confidence. Finally, it should have a sense of fun in the form of technology, convenience, and comfort features. The 2019 Honda Pilot is excellent at all these categories, but when you look closely at what each vehicle offers, the 2019 Subaru Ascent is a more satisfying choice in every way.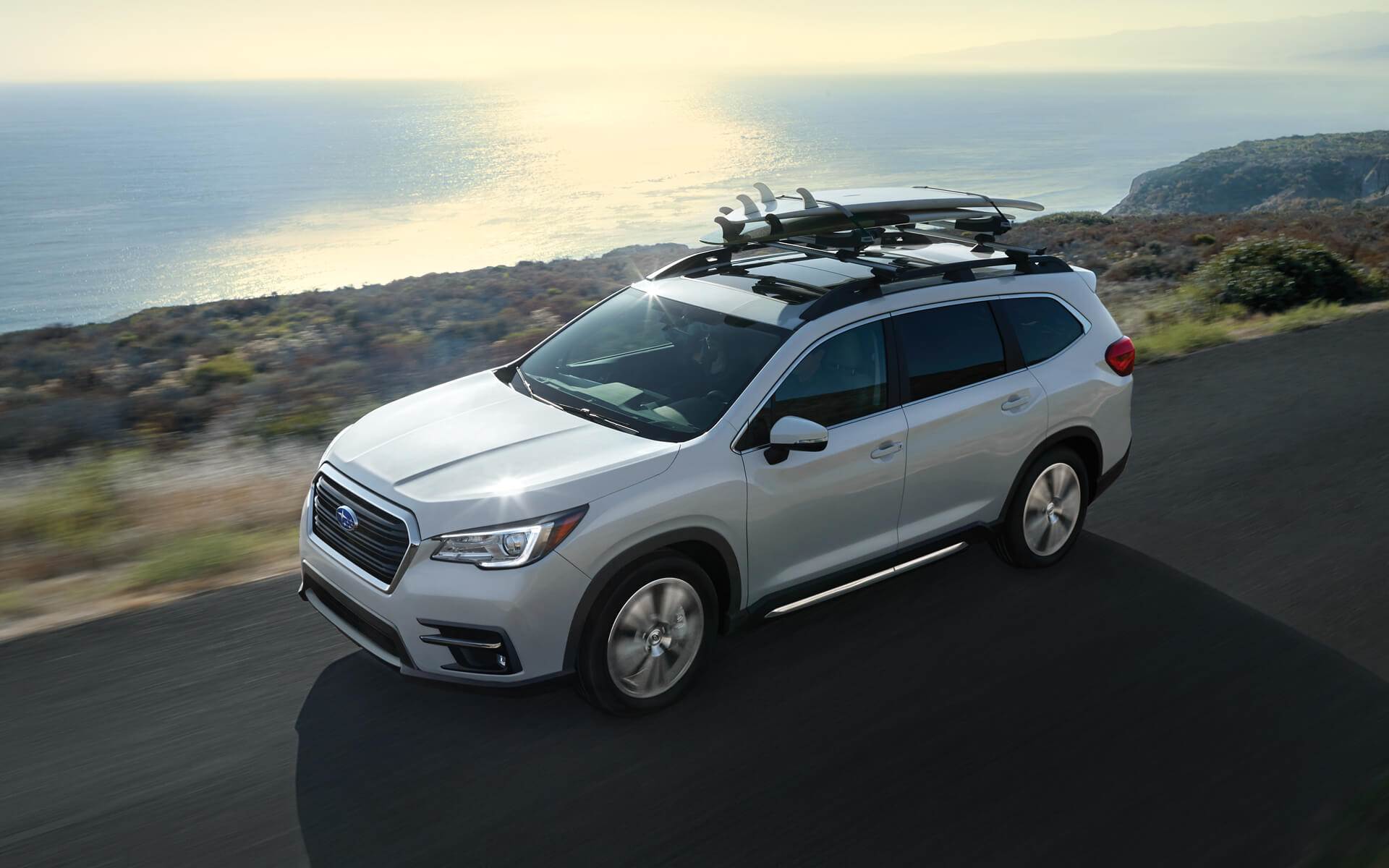 Safety Comparison
When you're carrying the whole family and tons of gear with you (perhaps even with a trailer behind), you don't want to leave anything to chance when it comes to road safety.
The 2017 Honda Pilot is a Top Safety Pick+ for the IIHS, but only if you pay for LED headlights to be fitted on the Elite and Touring trims. Otherwise, the LED headlights for lower trims have a slight issue with glare, garnering just an "Acceptable" rating. It also received four out of five stars for rollover rating from the NHTSA.
The 2019 Subaru Ascent rides on the same global platform as the off-road ready Crosstrek, enhancing its stability. The 2019 Ascent is also equipped with Subaru's impressive EyeSight System which comes come with advanced features like active lane control, forward collision warning with automatic emergency braking, and adaptive cruise control.
On the Premium Ascent and up, drivers can elect for a forward-facing camera and blind spot monitors. These are extremely important features; 3-row SUVs have large hoods, and you need incredible visibility for maximum safety when turning corners or navigating into tight parking spaces. The 2019 Honda Pilot is a very safe SUV, but considering the features, you're covered from all angles with the 2019 Subaru Ascent.
Passenger Space Comparison
3-row SUV shoppers are typically functionality-minded drivers. After all, these large vehicles are expected to do a lot of work ferrying people and gear. Starting with the cargo area, the 2019 Honda Pilot offers a huge 83.9 cubic feet maximum storage, but the 2019 Ascent tops that (and many other top rivals) with 87.5 cubic feet. Subaru's entry also offers the best space behind the third row.
In terms of cabin space, it's a tight race. There's a small difference between the Pilot and the Ascent in terms of interior space, but you get more third-row legroom in the 2019 Ascent. Beyond the numbers, this means even tall adults can easily fit into the Ascent's third row without feeling claustrophobic, especially during long journeys.
For interior features, it's a good idea to note what the base trims have to offer. After all, the more expensive trims naturally come with more goodies, but what if you're looking for value?
The 2019 Honda Pilot is admittedly sparse with power features, a 5-inch display for the audio system, and a few other features. It's a better idea to shell out more for the Pilot EX if you want nicer features such as tri-zone automatic climate control and improved infotainment.
The base 2019 Ascent offers more with 18-inch wheels, a 6.5-inch touchscreen, 4 USB ports, and three-zone climate control. The base model is also equipped with Android Auto and Apple Car/Play capability plus Eyesight Driver Assist Technology. Add the standard All-Wheel Drive (which costs more on the Pilot) and it is clear which vehicle delivers greater value.
Reliability Comparison
With its bigger turning radius, the Pilot is a bit harder to navigate in and out of tight spots. The 2019 Ascent has a more powerful towing capacity than the Pilot, which more than makes up for the small difference in horsepower. The Pilot is also larger than the Ascent, so you might find it challenging to find wide enough parking spaces.
Engine Comparison
The 2019 Ascent has a 2.4L turbo 4-Cyl engine, while the 2019 Honda Pilot is powered by a naturally aspirated 3.5L V6. Though both are incredibly powerful, the Ascent's higher torque does a better job of transmitting power to its wheels.
Thanks to the standard AWD, the Ascent wins the fuel economy contest as well. Both SUVs have comparable acceleration, but the Ascent's CVT feels more subtle and feels better than the Pilot's widely-panned 9-speed automatic.
The 2019 Honda Pilot in Bend, OR is a frontrunner for 3-row SUV buyers in Bend, OR, but Subaru's largest vehicle to date, the 2019 Subaru Ascent, is not only big, but also offers bigger comfort, bigger performance, and bigger value.