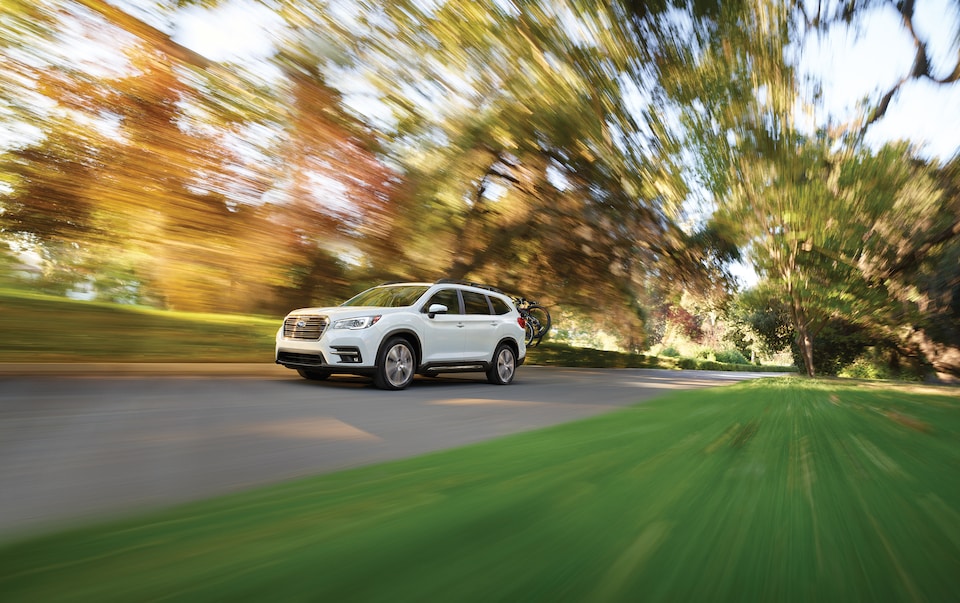 ​
One of the top car-shopping research topics, especially among drivers who are looking for a vehicle that can transport their family, is safety. Drivers want to know that the vehicle they choose can help them stay out of harm's way and protect their loved ones should an accident occur. The 2019 Subaru Ascent recently proved that safety is a top priority when it earned a five-star overall safety rating from the National Highway Traffic Safety Administration.
Subaru Ascent Sweeps the Safety Ranks
The Subaru Ascent snagged the coveted 2018 IIHS TOP SAFETY PICK+ rating in September, which marks the Ascent as a marvel with regards to crashworthiness and crash prevention, so the fact that this stunning three-row crossover also earned five stars from the NHTSA doesn't come as much of a surprise. If you're looking for a spacious SUV that has room for up to eight passengers and stellar safety ratings, the Ascent continues to demonstrate that it means business.
What Does a Five-Star NHTSA Safety Rating Mean, Exactly?
The NHTSA gauges a vehicle's crashworthiness by putting it through a series of crash tests to simulate a variety of collisions such as front crashes, side crashes, and rollovers. These tests assess a vehicle's ability to protect passengers in the event of an accident and they also test the performance of accident avoidance technologies.
The Subaru Ascent excelled across the board thanks to its durable design and advanced safety features, so you can enjoy an extra boost of confidence whenever you take the wheel.
Explore the Subaru Ascent
Want to know more about the Subaru Ascent and its safety features? Visit us today at Subaru of Bend to get a closer look at the Ascent and go for a test drive. We'll be happy to walk you through the Ascent's features and show you what makes it stand out in the safety arena!