Here in Oregon we love our Subaru cars and the Forester is one of our favorite models. Which is why we here at Subaru of Bend were especially excited to hear that the 2017 Subaru Forester is racking up the awards and beating out the stiff competition in some key areas.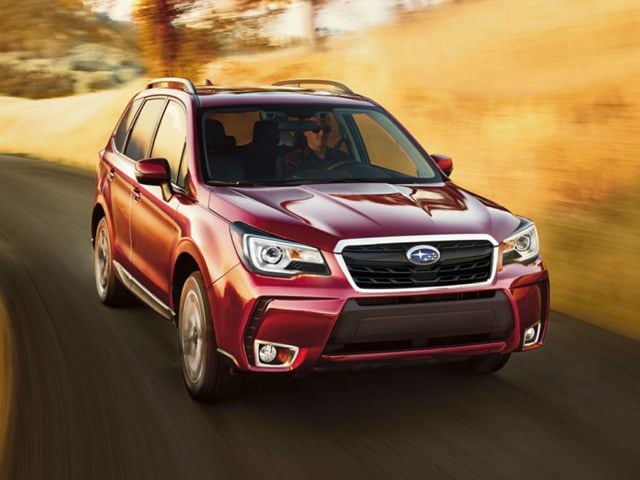 The Automobile Journalists Association of Canada (AJAC) just named the 2017 Forester the "Utility Vehicle of the Year," beating out the Mercedes-Benz GLC 300 4MATIC, and the Chrysler Pacifica.
The judges for the AJAC voted on five categories, and the Subaru Forester was rated tops in each category:
Value Price
Safety
Environment
Market Significance
Consumer Appeal
Altogether, the Forester scored 758 total points, while the Mercedes-Benz GLC 300 4MATIC received 753 points, and Chrysler Pacifica 733 points.
2017 Changes and Updates
At Subaru of Bend we've always thought the Forester was a great car, but in 2017 Subaru has made a bunch of updates to it, which is one of the reasons why we think it's ranking so high around the world now.

On the inside the Forester has upgraded the materials, making the passenger space more comfortable. They have also reduced noise levels, making the ride even more smooth and quiet.
Plus, Subaru has added a series of safety system features that includes a rear traffic alert, a system that warns drivers when they're departing their lane, and a feature that monitors blind spots for the driver.
If you're in the Redmond, Prineville, La Pine, or Madras stop by and see us at 2060 Northeast Highway 20 in Bend. We'd love to show you around one of the many 2017 Foresters we have in stock right now.