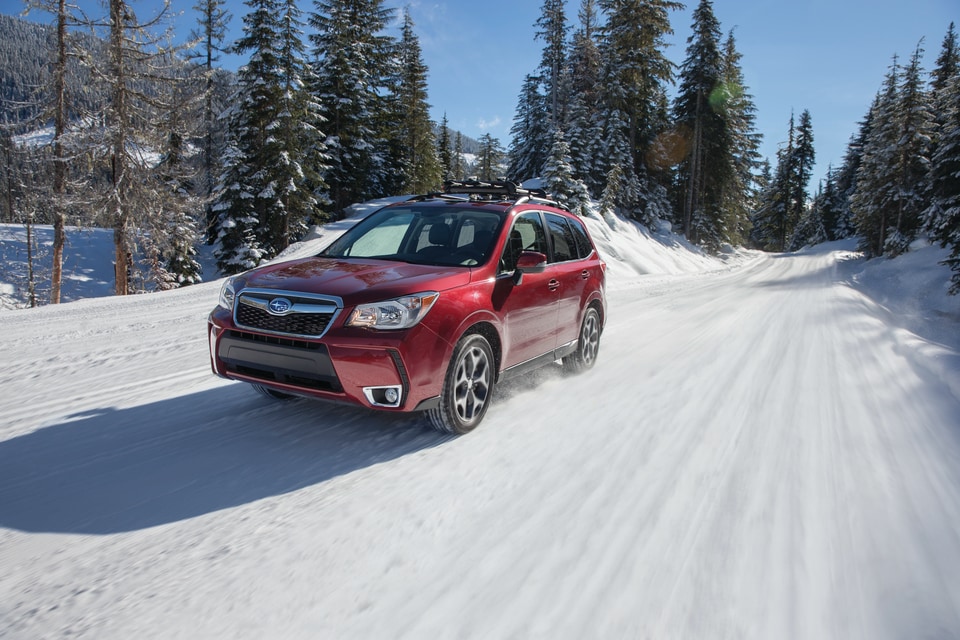 It's common to think that just because you have all-wheel drive you don't need to swap out your all-season tires for winter tires when the temperatures drop. This is just plainly not true and an unsafe way to think about winter driving. All-season tires offer a nice middle ground between summer tires and winter tires, but they are no replacement for winter tires. It's simple, winter tires are the best option for safety during the colder months, and just because you have all-wheel drive doesn't mean you can skip these important safety features.
Even if you live in an area with minimal snow fall each year, winter tires are named for the season they are meant for, heavy snowfall or not. Winter tires are made for cold-weather, and the "snow tire" nickname can be misleading when it comes to deciding if you need them.
Winter tires are made for just that: Winter. Cold weather makes the rubber on summer and all-season tires stiffer, reducing traction and grip. Winter tires have specially designed rubber compounds and grip treads to maximize traction, while remaining flexible even in freezing temperatures. Combine the superior handling of Subaru's legendary symmetrical all-wheel drive and winter tires, and you can drive with confidence this winter, no matter the conditions.
Keep you and your loved ones as safe as possible this winter in Bend, and equip your vehicle with winter tires. Not sure what you need? Our experts can help you decide what tires will fit your needs, from budget to driving style, we have you covered. Give us a call or stop in today to see how you can make sure you're safe this winter.