If you're looking for a new Subaru, or a new car, period, visit Subaru of Bend, the best Subaru dealership near Eugene Oregon. No matter what model you prefer, we've got you covered.
Subaru of Bend is a family-owned new and used Subaru dealership near Eugene OR since 1973. We believe you deserve a better car buying experience when you visit us.  From sophisticated new models to superior used cars, we can save you money.
When you chose Subaru of Bend, you'll get the best prices, the best trade-ins, and the best service on:
·        New vehicles
·        Certified Pre-Owned Vehicles
·        Used Vehicles
·        Financing
·        Service and Parts
 In recent years, we were honored with the Subaru 2017 Stellar Care Award, Car Gurus Top-Rated Dealer 2018, and the 2018 Subaru Love Promise Customer Commitment Award from Subaru of America. Stop by today and discover why more drivers prefer us.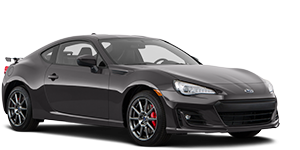 NEW CARS


As one of the oldest Subaru dealerships in the country, we know nothing drives like a Subaru! For many years Subaru has made some of the safest and most dependable vehicles in several classes. From SUVs to crossovers, and from sedans to sports cars, we'll put you in the driver's seat.
You can always find a great selection of the latest models on our lot. Visit our Subaru dealership near Eugene OR today to find the best deals on new:
·        Ascents
·        BRZs
·        Crosstreks
·        Foresters
·        Imprezas
·        Legacys
·        Outbacks
·        WRXs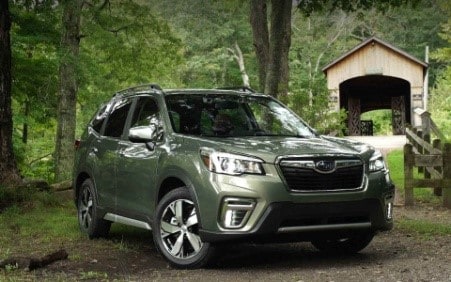 No matter what your budget or vehicle preferences, we can accommodate you. Speak with our knowledgeable staff today to find the Subaru that's right for you.
PRE-OWNED CARS
From die-hard Subaru fans to first-time car buyers, Subaru of Bend has the best used and Certified Pre-Owned vehicles in the area. Save a ton on an impeccable used car when you buy from us.
Find a quality pre-owned vehicle that you can rely on, no matter what you're looking for. Discover great deals on:
·        Sedans
·        Hatchbacks
·        Trucks
·        SUVs
·        Certified Pre-Owned Subarus
·        Acura
·        Chevy
·        Ford
·        Honda
·        Toyota
·        And more!
If you need a dependable used car, we can get you in one today, here at Subaru of Bend!
FINANCING                                                                                                                                                                               

When you've found your dream car, we'll help you find the best way to finance it. Our agents are experienced at getting the best fit for your budget.
You can save time by filling out an online finance application or find out about current buyer incentives. Whether it's new or used, we'll find the best way to help you pay for it.
Choose us when you need upfront pricing from a locally owned dealer. We offer the highest value on every sale, trade-in, new purchase or lease.


SUBARU DEALERSHIP NEAR EUGNE OR OFFERS GENUINE SUBARU SERVICE AND PARTS
Did you know that 96% of Subaru vehicles sold in the last ten years are still on the road today?  Subarus are built to last, but when you need service or maintenance on your new or used car, you need someone you can trust. Rather than risk an unfamiliar mechanic or garage, you can depend on us.
Our mechanics and our replacement parts are completely Subaru certified. When you need the best inventory and repair services, choose us for
·        Automotive Fluids
·        Battery Testing and Replacements
·        Certified Subaru Replacement Parts
·        Engine and Cabin Air Filters
·        In-Store Parts Center
·        Minor Car Maintenance
·        Multi-Point Car Inspection
·        Oil Change
·        Replacement Wipers
·        Tire Rotation
·        And more services and parts
Buying a car should feel safe, easy, and affordable at every step. From new vehicles to maintaining your existing one, we offer everything you need. Subaru of Bend gives you a stress-free car buying experience that goes beyond the purchase. Come visit us and see why we're the best Subaru dealership near Eugene OR.