The 2016 Subaru Outback near Eugene, OR presents an interesting conundrum to automotive journalists. It seems they just don't know how to define it. Is it a station wagon, an SUV crossover or an SUW (sports utility wagon)?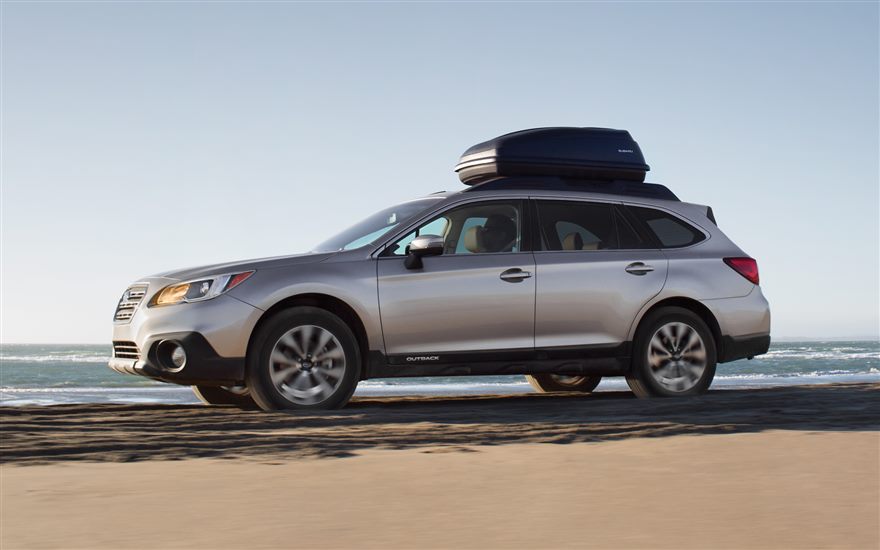 The 2016 Subaru Outback: Practically Unique
In reality, it might be best to leave the Outback as the sole contender in its own unique, undefined niche. However it can be interesting to explore some of the justifications for trying to shoehorn this beautifully anomalous vehicle into a pigeonhole.
Is it a Station Wagon?
The 2016 Subaru Outback, along with all its predecessors going back to the model's launch in the mid-1990s, is directly derived from the Legacy station wagon. An Edmunds reviewer describes the Outback as "quirky" and goes on to qualify that description in a most positive light. The reviewer also refers to the Outback as a "wagon" at numerous points in his write-up and mentions how much it feels like a mainstream car. So, yes, perhaps the Subaru Outback could be categorized as a station wagon
Is it An SUV Crossover?
SUV crossovers are essentially sports utility vehicles based on the unibody design of a standard car. The Subaru Outback certainly matches that description. Indeed, according to New York Daily News writer Christian Wardlaw, this vehicle is the original modern SUV crossover. In his August 2015 review, Wardlaw makes no bones about his view on the Outback's capabilities, comparing it favorably with vehicles such as the Jeep Grand Cherokee.
The Subaru Outback then, could qualify for the category of crossover SUV. On the other hand, according to Wardlaw, Subaru's own marketers claim it to be a sport utility wagon, so is it one of those?
Is it an SUW?
In July of 2015, an Autotrader writer reviewed the 2016 Outback, referring to it as possibly the best SUV/wagon combo on the market. Drop the V in SUV, shorten the "wagon" to a "W" and there you have it. Both the manufacturer and a leading automotive publication clearly identify the Outback as an SUW. So perhaps that's what it is.
But Does it Matter?
While defining the 2016 Subaru Outback is clearly a matter for debate, one thing all the reviewers agree upon is that for car and SUV fans alike, the vehicle is a smart buy, does nothing badly and manages many driving scenarios exceptionally well. Meanwhile, it's unlikely that many happy Outback owners lose sleep trying to pigeonhole their practically unique wagon/crossover/SUV. In fact they're much more likely to enjoy their idle hours behind its wheel-just for fun.
If you'd like to investigate the Outback for yourself, you don't need a flight to the land down under, just visit dealerships near Eugene, like Subaru of Bend, where you'll find a number of 2016 models to marvel at and fall in love with.