The 2016 Subaru Forester near Portland, OR is a small SUV crossover that's just as much at home in the concrete jungle as it is in the sylvan woods. The Subaru name is pretty much synonymous with AWD traction and practical simplicity, both of which have been lovingly incorporated into the latest-generation Forester.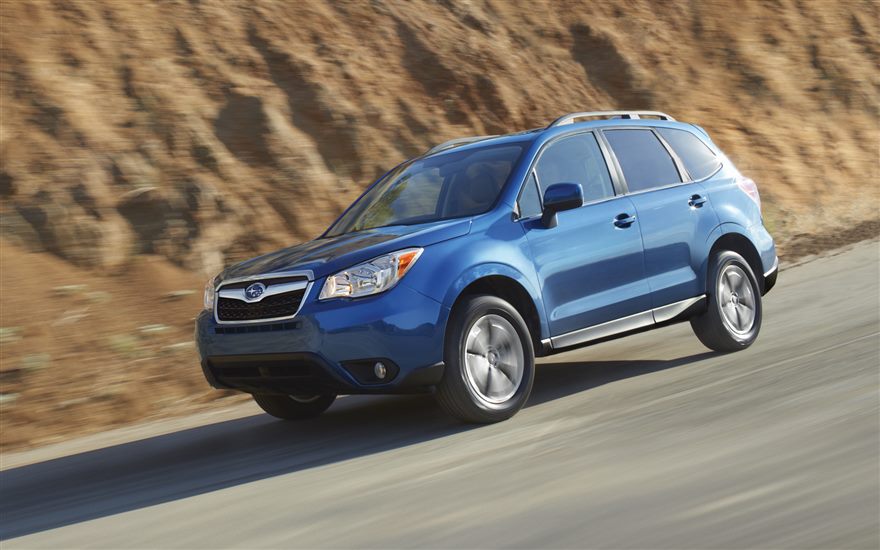 The Forester Puts the Fun into Functionality
Great on the trail, better than good on the road; here are three of the best features of this go-anywhere compact SUV that make it functional as well as fun for all the family, both in the weeds and on the blacktop.
1. Eyes Front for Safety
Automotive journalist Aaron Turpen drove the new Forester for a Gizmag review. In his article called 2016 Subaru Forester epitomizes family fun, Aaron focuses plenty on the technological aspects of his week-long experience. Notably, he offers praise for Subaru's "Eyesight" driver assistance package, at the heart of which are two forward-facing cameras located above the rearview mirror.
While optional, the Eyesight system is a highly recommended Forester feature, since it's among the best such safety aids currently inhabiting the automotive space. Eyesight functions include:
·         Forward collision warning
·         Forward collision crash-mitigation
·         Adaptive cruise control
·         Automatic braking
2. True to Frugal Form
According to Bloomberg journalists Alan Ohnsman and Jeff Green, Subaru owners are a frugal breed. In a 2010 Bloomberg Business article (At Subaru, Sharing the Love Is a Market Strategy), the pair explained how Subaru buyers typically spend less than their budgets might extend to on vehicle purchases. The 2016 Subaru Forester should meet with the approval of this buyer persona, both in terms of its base purchase price of around $22,400 and its excellent fuel economy.
With EPA ratings of 25 or 27 MPG (combined driving, depending on whether the 2.0 or 2.5-liter engine is chosen); even the most miserly driver should be impressed by the Forester's lack of thirst, given that it's an AWD crossover.
3. First for Functionality
Last but not least, the 2016 Subaru Forester's most important attribute is sheer functionality. A joy to drive on the trail, the Forester has greater ground clearance than many vehicles of its ilk and also benefits from something called "X Mode", which when selected, improves traction no end on dirt surfaces.
Meanwhile, along with the good road-going fuel economy, a cavernous cargo space (offering nearly 75 cubic feet with rear seatbacks down) and elevated rear passenger seats make the Forester a superlative passenger and/or goods transport. Indeed, a reviewer at Edmunds noted that in terms of functionality and interior space this compact SUV crossover stands proud within its niche.
The 2016 Subaru Forester Near Portland, OR
If you love the idea of a small SUV that really puts the fun into functionality, why not come on over to Subaru of Bend, nearby Portland, where we'll be happy to let you put the latest generation Forester through its paces?