If you want a no-nonsense, well-built SUV that's not showy, the
2021 Subaru Forester in central OR
is the vehicle for you. It's the perfect blend of adventure and practicality.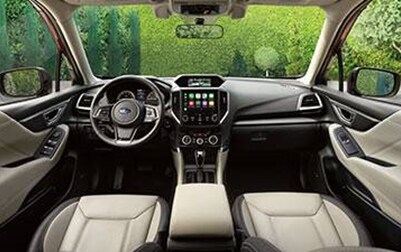 Subaru usually introduces new models or redesigns vehicles every five years on average, with a mid-cycle refresh in the fourth year. The Forester compact SUV received a total remodel for the 2019 model year and a few new upgrades for 2020, with the main feature being a new Rear Seat Reminder. For 2021 models, look for the Forester to get very few changes in this third year of the product cycle. We're expecting a few styling changes inside and out, as well as a shuffling of features from the options list over to the standard column. And there are strong signs that a new turbocharged engine is coming.
Subaru is almost certainly exploring the return of a turbocharged engine to its 2021 Subaru Forester in central OR.  The turbo option was dropped when the current-generation Forester for model-year 2019 was introduced. This roomy five-seater is selling well - demand rose 5 percent in 2019 - so buyers are evidently pleased with the performance of its sole engine, a naturally aspirated 182-horsepower four-cylinder. But one of our customers' biggest complaints has been a lack of power. Reinstating a turbo similar to the 250-hp 4-cylinder in the 2014-2018 Forester 2.0XT would be a competitive counterpunch in a fiercely contested sector of autos. A multitude of direct rivals, including the Chevrolet Equinox, GMC Terrain, Ford Escape, Jeep Cherokee, Kia Sportage, Mazda CX-5; offer turbo fours in the 250-hp range.



Possible Changes to the 2021 Subaru Forester in Central OR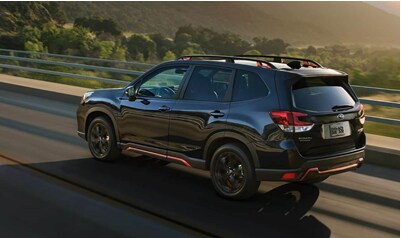 The turbocharged 2.4-liter four-cylinder used in the Outback and Ascent midsize crossovers could also be used. Its 260 hp and 277 pound-feet of torque would be a blast in the lighter Forester. More likely however, the company will withhold any engine changes until this fifth-generation Forester's midcycle refresh. That would occur for model-year 2022, if Subaru keeps to past practice, although some sources slate it for model-year '23. Tweaked styling and maybe some feature shuffling would be part of the deal.
Like much of the lineup, the 2021 Subaru Forester in central OR represents a slightly more rugged and outdoorsy option compared to the typical family SUV. Its taller ground clearance and standard all-wheel drive have a lot to do with that, as does Subaru's reputation. We hope blind-spot and rear-cross-traffic detection become available on the two least expensive trim levels for 2021. No matter what, you'll still get a conservatively styled wagon with better on-road handling, more room, and better off-road ability than many SUV rivals. Without a turbo option, the 2021 Subaru Forester will still be a slower option within the class. But with Subaru's excellent AWD system that comes standard on every model, the perfectly practical Forester is all most drivers would ever need.
  
Look for the 2021 Subaru Forester in central OR lineup to again start with the Base model and move up through Premium, Sport, Limited, and Touring trims. Standard again on all will be the outstanding EyeSight safety suite, which includes autonomous emergency braking, adaptive cruise control, and lane-maintaining and lane-centering steering assist.